Jennifer Smart reviewed In the Absence fo Bodies for ARTS AND CULTURE TEXAS
Some Memories Are Painful: Jenny Vogel at the Reading Room
In the Absence of Bodies @ The Reading Room, Dallas
September 3- October 1, 2016
more info
COMMON ROOM @ Lesley Heller Workspace
September 7- October 16, 2016
more info
QWERTYUIOP @ Bunsen Goetz Gallerie, Germany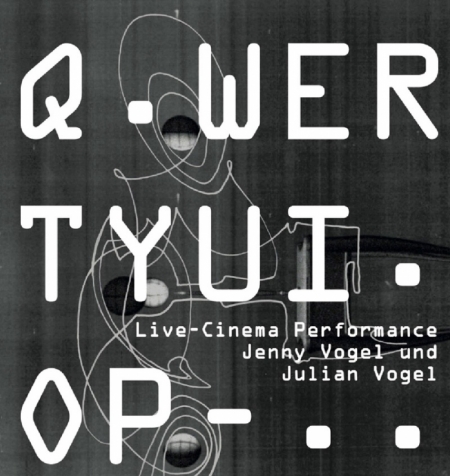 Friday May 13th, 2016
more info
Handbook for a Photographic Investigation @ Sector 2337
Friday April 29th, 2016 7PM
more info
New Wave @ NYPOP Gallery, NY
The Art of Forgetting @ The Wrong Digital Art Biennial
November 1st, 2015 - January 31st 2016
more info
The Art of Forgetting @ The Uninistitute Projection Room
July 15 - August 15, 2015
more info
YONDER Observing Orbits in the Known and Unknown Universe
August 10th – September 20th, 2015
curated by Sarah Klein


Work by Benjamin Ducroz, Patrick Feaster and Jenny Vogel
more info
Rear Window
June 27, 2015
Institut für Alles Mögliche, Kanzlei, Schererstrasse 9, Berlin-Wedding
Christian Heilig, Uli Holz, Tim Lehmacher, David McBride and Jenny Vogel.

Lyric Visions: An Exhibition of Work by the Faculty of the UMass Art Department
March 26—May 3, 2015
University Museum of Contemporary Art, UMass Amherst Campus
Guest curated by Lorne Falk, Five College visiting associate professor of contemporary art, this exhibition focuses on the recent work of twelve full-time Art Department faculty, many of whom are new to the Amherst community: Alexis Kuhr, Young Min Moon, Shona Macdonald, Copper Frances Giloth, Susan Jahoda, Jeanette Cole, Michael Coblyn, Patricia Galvis y Assmus, Benjamin Jones, Jerry Kearns, Nancy LaPointe, Robin Mandel, and Jenny Vogel.
more info
FilmIdeo Festival 2015, 10th Annual Film and Video Screening
April 18, 2015
Index Art Center, 237 Washington St, Newark, New Jersey 07102.
more info
Common Room
June 2015
Curated by Bjoern Meyer-Ebrecht
featuring artists: Eric Brown​, Sharon Butler​, Paul Gagner​, Jule Korneffel​, Esperanza Mayobre​, David McBride​, Adam Parker Smith​, and Jenny Vogel​.
more info
Nothing Belongs To Us @ Rule Gallery Denver
July 10 - August 15, 2015
curated by Hayley Richardson
featuring artists: Jessica Angel, Chris Bagley, Caleb Hahne, Michael Theodore and Jenny Vogel.
more info
disCorporate Bodies 6
at the Uninstitute
featuring artists: Mariana Meloni, mobtik, Mark Tholander, Marion Tampon-Lajariette, Jenny Vogel.
more info
The Shortest Distance Between Two Points @ Syndicat Potentiel, Strasbourg
November 7 - 22, 2014
curated by Rachel Vera Steinberg
featuring artists: Tayeb Bayri, Elena Costelian, Eleonore Joulin, Josephine Kaep- pelin, Frederic Pagace; Jake Davidson, Fantastic Futures, Parallelograms, Katie Torn, and Jenny Vogel.
more info
Me Thought I Saw A Thousand Fearful Wrecks
Solo-exhibition at Herter Art Gallery
November 13 - December 12, 2014
more info
Low-Resolution Stories @ Residency Unlimited
October 8, 2014, 6:30pm
Evening of performances by Nadav Assor, Ofri Cnaani and Jenny Vogel.
more information here
Expanded Cinema III: Mirage
October 5, 2014
Audio simulcast by 91.7 KXT
Honored to curate the work of Stefan Riebel, Birgit Rathsmann, Sean Miller, Mike Morris, Luke Savisky, David Stout, Chelsea Sams and Joe Saphire, Carolyn Sortor, Peter Rand and Asya Reznikov on the amazing wrap-around LED screen of the OMNI hotel Dallas. The program is part of the Dallas Videofest 2014. You can find more information on viewing locations etc here.
Handbook for a Photographic Investigation
July 12, 2014 8:00pm
INSTITUT FUER ALLES MOEGLICHE - Abteilung fuer Alles Andere, Ackerstrasse 12
New performance with xerox copier, webcam and projection
The Voices Fold @ Sunview Luncheonette
July 30, 8:00pm
One night screening program with selected works by Morehshin Allahyari, Michael A. Morris, and Jenny Vogel. Made in a range of media from 16mm and 8mm film to 3D animation and streaming webcams, the works shift in voice between the personal and the social, the elegiac and the epistolary.
The Voices Fold @ Two Bronze Doors
Thank you Richard Bailey for this indepth review of the program on Glasstire
Your Lips Are No Man's Land But Mine
is discussed and featured on the cover of David Schwarz's "Strangest Thing: An Introduction to Electronic Art Through the Teaching of Jacques Lacan," Routledge Press.
"1,001 Non-smoking Guest Rooms" will show at the 26th Dallas Videofest as part of the Expanded Cinema program
October 4th, 8pm
Omni Hotel, Dallas, TX
Expanded cinema will show work specifically made for the light facade of the Omni Hotel, Dallas. Other artists included in the program are: Moreshshin Allahyari, Michele Jaquis, Kyle Kondas, Jonathan Monaghan, Mike Morris, Luke Savisky, Nina Schawanse, Kelly Sears, Carolyn Sortor, Jenny Vogel, Bart Weiss, Booker T. Washington High School for the Performing and Visual Arts.
Video Design for 4.48 Psychosis by Sarah Kane
March 8 - 16, 2013
Director: Rebecca Lingafelter
Lewis and Clark College Theater Department, Portland, OR

Strange Attraction at Invasionenin Lauenburg, Germany
January 31 - April 14, 2013
Stadtgallerie Lauenburg, Lauenburg/Elbe, Germany
curated by Reinhold Engberding
more info...
Video Design for On Killing
October 18 - 28, 2012
Headwaters Theater
my favorite Portland actors Jacob Coleman and Amber Whitehall used my videos for their solo-performance On Killing.

Monstrous Coupling at UT Dallas
October 12 – November 17, 2012
Curator: Andy Amato

With Kristen Cochran and Kevin Todora, Jenny Vogel and Brian Fridge, Rebecca Carter and Michael Blair, Michael A. Morris and Nick Barbee, Morehshin Allahyari and Richie Budd, Cassandra Emswiler and Brittany Ransom.
The Beauty of All Things Falling @ Till
Curated by Lynn Sullivan
16 St. Nicholas Ave, Brooklyn, NY
with Charlotte Beckett and Disorientalism (Katherine Behar & Marianne M. Kim)
Thank you Tiney Ricciardi
for this lovely review of my video for the 25th Annual Dallas Videofest.
Save Our Souls will show at the 25th Dallas Videofest as part of the Expanded Cinema program
September 26th, 8pm
Omni Hotel, Dallas, TX
Expanded cinema will show work specifically made for the light facade of the Omni Hotel, Dallas. Other artists included in the program are: Kari Altmann, Frank Campagna, Tim Capper concept, Ryan Hartsell Animation, Wes Martin written by and Music and Effects, Rebecca Carter, Jeff Gibbons, Andrea Goldman, Mona Kasra, Kyle Kondas, Phil Lamb, Shane Mecklenburger, Mike Morris, Ted Setina, Carolyn Sortor, and Jenny Vogel. Curated by Carolyn Sortor, Bart Weiss, and Mike Morris.
Narrative, Mechanism and the Digital Thread
David Bithel, Ali Momeni and Jenny Vogel
Schneider Museum of Art, Southern Oregon University Museum, Ashland OR
March 16 - April 28, 2012
Opening Reception: Friday, March 16, 5-7PM
Artist Talk Thursday, March 15, 5:30pm-6:30pm in the Meese Auditorium, Art Building
Jenny Vogel will perform "Cruelty of Pirates" at the opening beginning 5:00 P.M.
more info
Named one of 30 Artists to Watch by New York Arts Magazine
Artist Talk @ Webster University, St. Louis
March 2, 2012 2PM
more info
What Hath God Wrought @ Brookhaven College, Dallas
January 6 - February 3, 2012
Opening Reception: January 27, 6-8PM
more info
Invasionen
Group exhibition at Gallerie Carolyn Heinz, Hamburg, Germany
Curated by Reinhold Engberding
December 2, 2011 - January 2012
Opening Reception: December 1st, 5PM
more info

Aurora Festival of Light
"Constellations," a new site-specific video installation in collaboration with Mike Morris projected onto the Meyrson Symphony Center, Dallas, TX
October 29, 2011 from 7:30-midnight
more info

Talk at Modern Graduate Series @ the Ft. Worth Modern
September 28, 5PM
listen to the podcast here

In Search of the Sleeping Land
is playing in the "Moving Landscapes" program at the Dallas Videofest
Angelika Film Center, Dallas, TX
Sunday September 25, 2011
4:45 PM
more info
Dunkle Wolke
at Storefront Gallery, Brooklyn, NY
June 3 - June 26, 2011
Opening Reception: June 3, 6-9pm
Curated by William Powhida
Participating Artists: Bill Abdale, Ellie Ga, David McBride, Bjoern Meyer-Ebrecht, Jenny Vogel
more info
The Beauty of All Things Falling @ Currents 2011
El Museo Cultural, Santa Fe, NM
June 10 - June 19, 2011
more info
Temporary Occupants
at Eastfield College, Mequite, TX
April 8-May 6, 2011
Opening Reception: Saturday, April 9, 6-9pm
Co-curated by Iris Bechtel and David Willburn
Participating Artists: Sour Grapes, Lanie Delay, Sunny Sliger, Justin Shull, Jenny Voge, Lizzy Wetzel and more.
more info
No Longer The Property Of
at Lost Coast Cultural Machine
April 1 - May 29, 2011
Opening Reception April 1, 5-9 190 east elm st., Fort Bragg, CA 95437
Co-curated by Mariah Doren & Selena Kimball
Participating Artists: Mariah Doren, Carl Ferrero, Danny Goodwin, Nate Larsen, Cybele Lyle, Katy Krantz, Jenny Vogel
more info
Dead Men Are Heavier Than Broken Hearts
Opening Friday, April 8th
3715 Parry Avenue, Dallas, Texas
more info
Through The Silent Land @ Ybor Festival of the Moving Image
March 23 to March 27, 2011
Curated by David Audet
Ybor City, Tampa, Florida
more info
Place + Time @ Bullet Space
292 East 3 Street NYC
Jan 20, 7-10PM
Curated by Johanna Bartelt
Participating artists include Jenny Vogel, Ellie Krakow, Yiyunyi, Maria Yoon, Melinda Hunt, Lisa Barnstone, Nancy Goldenberg, Pam Kray and more…l
more info
Glitch @ the CentralTrac
Central Trak, UT Dallas, TX
Jan 15 - Feb 5
Curated by John Pomara and Dean Terry
Participating artists include Jon Cates, Paul B. Davis, Kyle Kondas, LoVid, Shane Mecklenburger, Tom Moody, Vjanomolee, and Jenny Vogel
more info
We Love Germany @ the 23rd Annual VideoFest
Angelika Film Center, Dallas, TX
Sept. 24th, 2010
8:30 pm
more info
Methods of Entanglement
TACC Visualization Laboratory, The University of Texas in Austin, TX
Thursday September 9, 2010
7-10 pm
more info
Through the Silent Land @ currents 2010
El Museo Cultural, Santa Fe, NM
June 17 - 27
more info

New Media Performances: Jenny Vogel & Shane Mecklenburger
Dallas Museum of Art
Friday April 16
8:30 - 10PM
more info

59 seconds (and beyond)
59 best videos, 59 seconds each, selected by 59 audiences during 59 international screenings
April 17 - May 17, 2010
Spectre Gallery
April 17 - May 17, 2010
Opening Reception May 17, 5-9PM
287 3rd Ave, Brooklyn, NY

Low - Resolution Stories
live cinema with Ofri Cnaani and Jenny Vogel, followed by music from Chatter Blip.
March 19, 7-9 PM
more info
# class at Winkleman Gallery
My lecture-via-fax-machine "Dangerous Thoughts" will be part of #class a month-long series of events organized by Jennifer Dalton and William Powhida.
Feb 19 - March 20, 2010
the lecture "notes" are available for viewing at the front desk
more info
Ecstatic Group Show in Brooklyn
New collages from the series "The Damned" and a video made in collaboration with David McBride
March 13 - April 4, 2010
Opening Reception Friday March 12 from 7-9PM.
more info

Double-Bill at Art in General
Screening of Video Works by Mary Billyou and Jenny Vogel
March 10, 7-8PM
more info

The Cruelty of Pirates at SITE-Fest
Live-cinema in collaboration with Fever Theater
3rd Ward, Brooklyn, NY
Saturday March 6, 3:10 PM
more info
The Cruelty of Pirates at Harvestworks
Live-cinema in collaboration with Fever Theater
Harvestworks, NYC
Thursday, January 7th, 2010
more info

Human Emotion Project
The Desert will be screened at Bananapark, Landau, Germany
The Human Emotion Project
International Artists using Film & Video
October 17th, 4PM
Straubinger Strasse 50
94405 Landau, Isar
The Cruelty of Pirates
Performance in collaboration with Fever Theater
at Starr Space, Brooklyn, NY
Sunday, July 5th, 2009
8:30 PM
$5 at the door
Ersatz Group Exhibition
at SF Camerawork, San Francisco
June 4 - August 22, 2009
Opening Reception: June 4, 2009, 5 – 8 pm
Bushwick Open Studio
My studio will be open to the public
Sunday, June 7th from 11 AM - 9 PM
7 St. Nicholas Ave 4th Floor, Brooklyn NY
more info